Advocating for the Black LGBTQ+/SGL Community_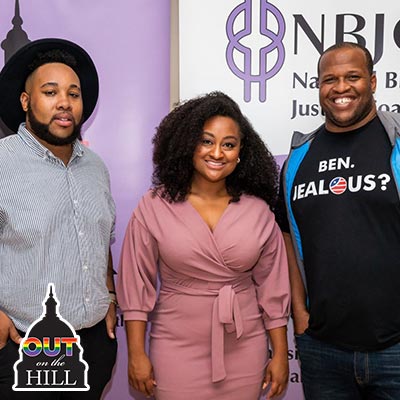 Engage, Educate, and Collaborate
with Congressional leaders_
The National Black Justice Coalition (NBJC) is hosting our signature OUT on the Hill Summit for Black LGBTQ+/Same Gender Loving (LGBTQ+/SGL) leaders and influencers, virtually, November 2, 2021 and November 3, 2021. These dates mark one year out from the consequential 2022 midterm elections. This event will engage, inform, and mobilize our community's leaders to ensure continued progress on progressive policies that will improve life outcomes and opportunities for members of our beautifully diverse community.
NBJC is planning a powerful two days of content and we know the convening would not be as meaningful without your participation at our virtual summit.  Please register HERE as soon as possible, but no later than October 15th.
We look forward to strategizing and making policy changes that will impact our community across the country together!