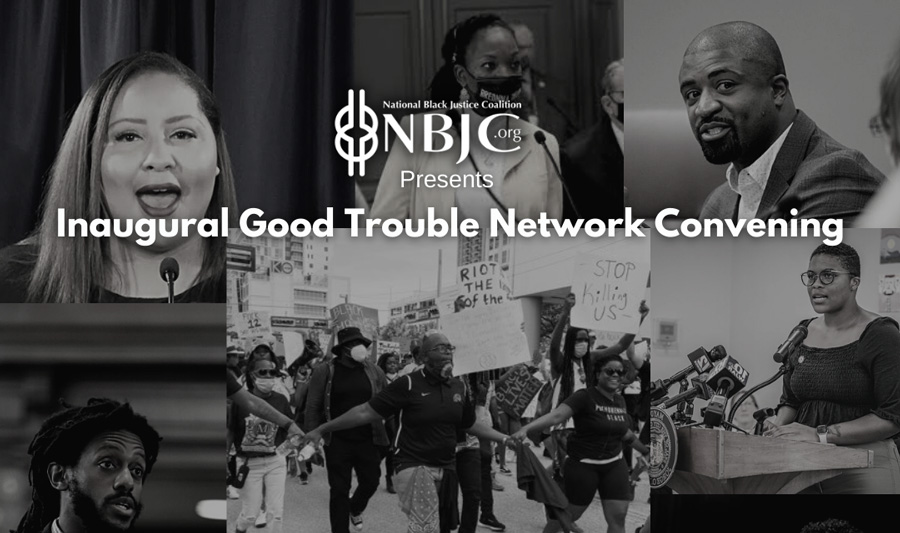 Since 2003, the National Black Justice Coalition (NBJC) has been America's leading national civil rights organization dedicated to the empowerment of Black lesbian, gay, bisexual, transgender, queer+, and same gender loving (LGBTQ+/SGL) people, including people living with HIV/AIDS through coalition building, federal policy change, research, and education. Our mission is to end racism, homophobia, and LGBTQ+/SGL bias and stigma. NBJC supports Black individuals, families, and communities in strengthening the bonds and bridging the gaps between the movements for racial justice and LGBTQ+/SGL equity.
With more than 220 LGBTQ+ candidates elected during the November 2020 election cycle, a record number of Black LGBTQ+/SGL leaders prevailed. Among the winners were Congresspersons Ritchie Torres (NY-15) and Mondaire Jones (NY-17), who both became the first Black, openly LGBTQ+ Members of Congress. Torres is also the first Afro-Latinx, openly LGBTQ+ Member of Congress.
The National Black Justice Coalition views this as a unique opportunity to expand our network and to build a robust political action agenda to advance our federal and state public policy influence. NBJC has enlisted the leadership and partnership of Andrew Gillum to help build the strategy and blueprint for this network, at every level, to:
Celebrate this historic moment in our movement where there have been so many elected leaders who identify as both Black and as a member of the LGBTQ+ community in ways that will enable us to provide a safe and supportive space to build; and 

Survey and synthesize the political priorities that Black LGBTQ+/SGL elected officials are championing in ways that advance policies and practices benefitting Black LGBTQ+/SGL people, families, and communities.
The Good Trouble Network virtual convening is a place for the network to gather and strengthen community; for NBJC to talk about the importance of this work/the network/investments in Black LGBTQ+/SGL leadership/communities; and to ensure that federal elected officials are aware of, connected to, and bought into advancing the priorities of and otherwise responding to the needs of the network.