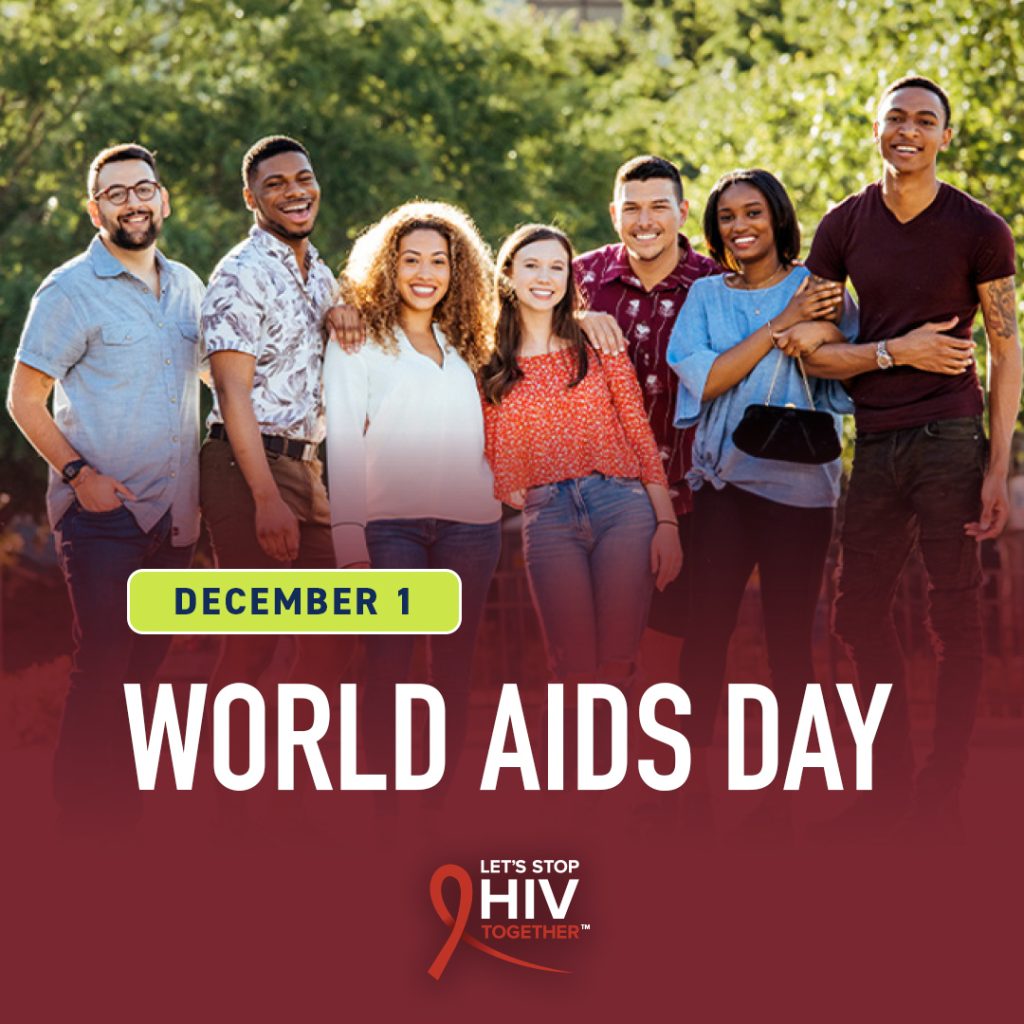 World AIDS Day (WAD), December 1st, presents an opportunity to remember those who have passed due to an AIDS-related illness, support those currently living with HIV, and unite in the fight to end HIV/AIDS in the Black community. 
An estimated 38.4 million people globally were living with HIV, and 650,000 had died from an HIV-related illness at the end of 2021. 
In the U.S., the Black community is still disproportionately impacted by the HIV epidemic, with gay, bisexual, and same-gender loving men and Black women being the most affected. In 2019, Black people comprised 42% (15,305) of the 36,801 new HIV diagnoses, and Black  same-gender loving, gay, and bisexual men made up 26% (9,421) of the new diagnoses. Black women made up 54% of new diagnoses among women in the U.S. 
Conversations about HIV prevention, treatment, and support on World AIDS Day must center on the Black community.  We must reduce stigma in our community, including by having critically important but sometimes challenging conversations about HIV/AIDS. NBJC has created this Words Matter HIV Toolkit to support asset-based conversations about holistic health and wellness.   
For more information on how HIV/AIDS impacts the Black community and how to engage during World AIDS Day and beyond, view NBJC's World AIDS Day Toolkit.  
Get tested and know your status. Doctors recommend testing every three to six months.  
You can find a testing site near you at https://gettested.cdc.gov/ or if you are 17 years or older and live in the U.S., get a free at-home HIV test kit with TakeMeHome.
Digital Assets: 
You can engage in World AIDS Day and help spread important information about HIV by using digital assets provided by NBJC. Share the assets across social media platforms to start a conversation with those who follow you and use the hashtags: #WAD2022, #StopHIVTogether, #RockTheRibbon, #PACT4HIV, #WorldAIDSDay, and #MyFirstHIVTweet.