New Ideas for a
New Era of Opportunity
We have entered a new era of opportunity in the global movement for Black lives as more people come to awareness about the threats that anti-Blackness presents. Honoring that Black LGBTQ+/SGL people have always led from the frontlines of efforts to advance justice in all its forms, NBJC supports members of our community in Owning Their Power by naming barriers to thriving and organizing to move those barriers out of the way.
Thankfully, people are finally understanding what our community has been saying for over a century: that intersectional identities matter, especially when we are creating policy and shifting practice. We are excited to contribute to this new era of compassion, awareness, and national reimagining by centering Black LGBTQ+/SGL stories, educating and cultivating accomplices, and expanding civil rights protections that afford us all the opportunity to thrive.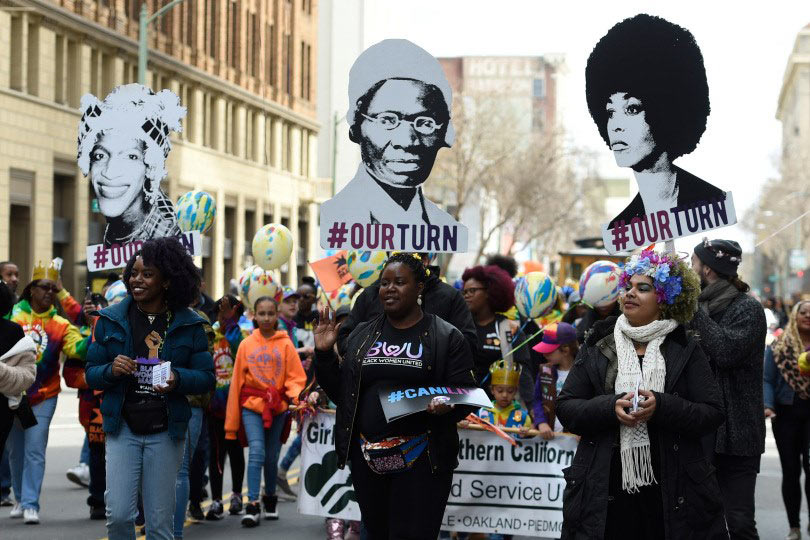 Policy Agenda
Our Power and Policy work includes a robust policy agenda designed to highlight the importance of intersectional advocacy that ensures everyone is able to thrive in our nation. It is a great tool to leverage in conversations with decision makers in Congress and at the White House. Additionally, many of its issues and themes also have importance for state and local policy advocacy.
Census2020
Even though the year has changed, Census 2020 work is still ongoing. We must ensure that Census data is used fairly, equitably, and inclusively to dole out the nearly $1.5 trillion given to publicly funded programs as well as in its use to redraw legislative districts at all levels of government. The data is also used for civil rights enforcement and we will continue to monitor to ensure our people know their rights and the process to file a grievance when experiencing discrimination. Our Census2020 page will continue to be a place where you can go to get more information as it develops including the push to include a question on the 2030 Census that asks about LGBTQ+ identities directly.
Out on the Hill
Out on the Hill is one of our annual signature events connecting members of our community with members of Congress from across the country. This year we will be virtual so bookmark this page and sign up for our monthly newsletter to stay abreast of updates as they happen.
Protest to Policy
Advocacy takes a number of forms from kneeling to protesting to boycotting, to voting, to attending public meetings with decision makers, to the actual policy making process and many more. Our Protest to Policy page will be a place to learn more about opportunities to sharpen your skills and knowledge on the various tactics and tools available to make change and maybe even create new ones while we're together. Bookmark this page to ensure you're the first to hear of new opportunities to take our collective power building to the next level.