Watch The 2022 Black Women Legendary Elders Wisdom Awards Now!
The 2022 Wisdom Award as created by Torchbearer Rebecca Crouch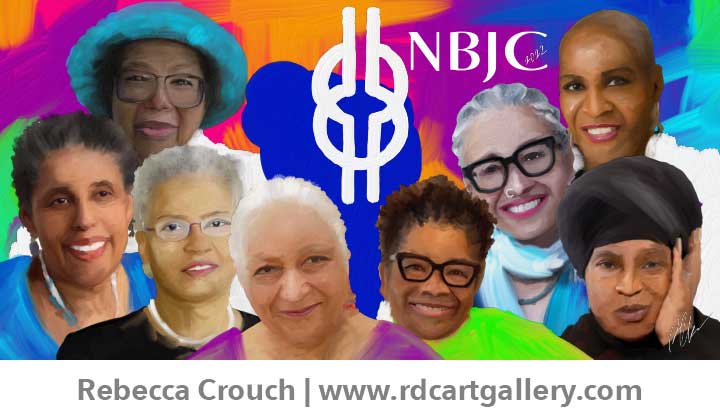 Support your favorite Honoree by sharing an image on social media!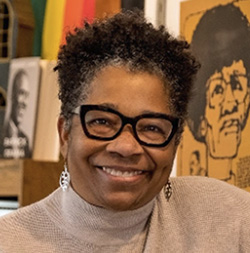 Sheila Alexander-Reid curated events and reported the history of Black lesbian and same-gender loving women in D.C. and across the country as the founder and former Executive Director of the Women in the Life Association. She led one of the most consequential LGBTQ+ newspapers in the nation, the Washington Blade, and served as the D.C. Mayor's Office of LGBTQ Affairs Director. She currently hosts Inside Out, the nation's capitol's only FM, LGBTQ+, a radio show which airs Tuesdays at 2 PM on WPFW (89.3 FM). READ MORE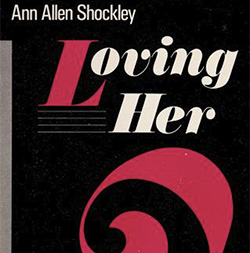 is the groundbreaking author of the first novel with a Black lesbian protagonist, Loving Her (1974), published in the U.S., edited a collection of Black women writers from the 1700s through the Harlem Renaissance, and led early initiatives as a librarian at Fisk University to encourage libraries across the country to include Afro-American collections.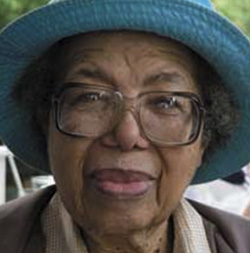 Anita Cornwell, in the 1950s, became one of the first lesbians to be published in The Ladder and The Negro Digest, and her first book Black Lesbian in White America was published in October 1983 and is widely noted as the first collection of essays by and about Black lesbians.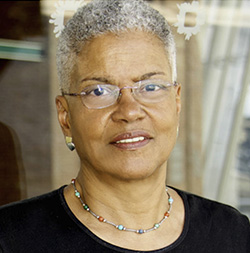 is an American lesbian poet, essayist, educator, Black feminist community activist, and co-owner of Blenheim Hill Books. Her iconic articles, "Lesbianism: an act of resistance" and "The Failure to Transform: Homophobia in the Black Community," published in This Bridge Called My Back: Writings of Radical Women of Color (1982) and Home Girls: A Black Feminist Anthology (1984), respectively, are often included in women studies, Black studies, and English studies curricula.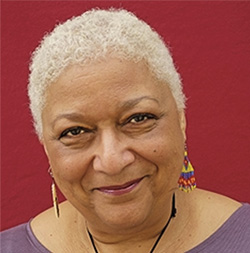 Jewelle Gomez is an African American author, poet, critic, and playwright and one of the original staff of Say Brother (now Basic Black), WGBH Boston's longest-running public affairs program produced by, for, and about African Americans. She is also a co-founding member of Gays and Lesbians Against Defamation (GLAD), one of the oldest LGBTQ+ organizations in the nation.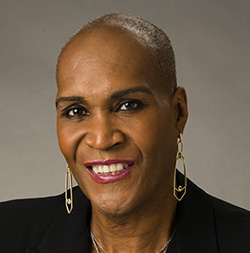 Minneapolis City Council President Andrea Jenkins is an African American, queer/bisexual politician, writer, poet, performer, oral history archivist, transgender activist, the first Black transgender woman elected to public office in the U.S., making her an inaugural member of NBJC's Good Trouble Network, and the first trans-American to lead a city council.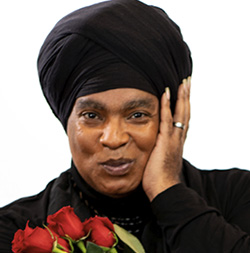 Rayceen Pendarvis has served as the host or MC at many of the most significant events in Black LGBTQ+/SGL history, was the host of The Ask Rayceen Show (2012-2021), and is a community curator of events designed to create space for networking, socializing, and sparking multi-cultural and inter-generational dialogue and experiences.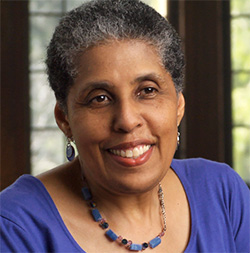 Barbara Smith is an architect of Black lesbian inclusive feminism through lectures, essays, reviews, short stories, and elected public service. She is a founding member of Combahee River Collective and Kitchen Table: Women of Color Press which enabled women to write and publish books relevant to Queer Women of Color.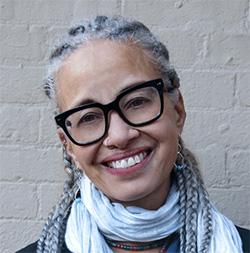 Linda Villarosa is an African American journalist, author of three books, editor, novelist, and educator who was the first openly LGBTQ+/SGL executive editor of a significant Black magazine (Essence magazine), where she published groundbreaking articles on HIV/AIDS and her own Inviting In story. Her recent work has included award-winning pieces on the Black maternity health crisis, the toll COVID19 and environmental injustice has taken on Black people, and an article on medical myths in the Pulitzer Prize-winning New York Times' 1619 Project.