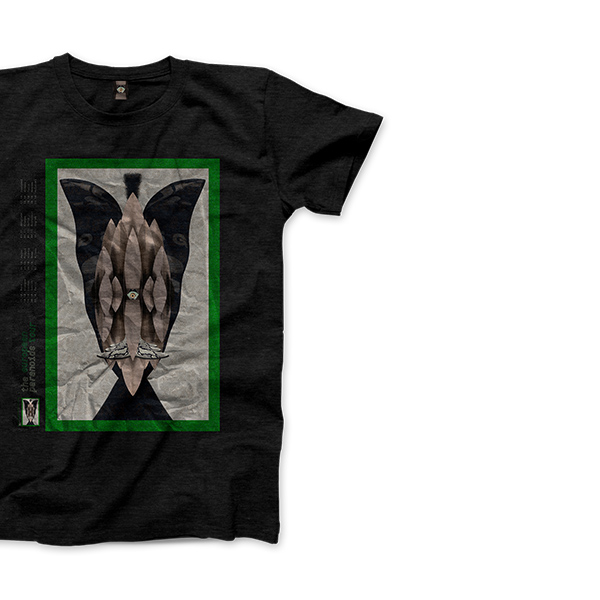 Op-ed: To Help the Trayvons of the World, We Need Intentional Allies
"We are Trayvon Martin," hoodie-clad crowds of brown and white faces have been chanting at rallies across the country. As we grieve the murder of Trayvon Martin, an unarmed 17-year-old African American who was gunned down by Neighborhood Watch captain George Zimmerman, I cannot help but reflect on how black and brown bodies are culturally and systematically policed as a result of unwarranted stereotypes and fear.
While I am heartened by how community members and high-profile figures like NAACP president Ben Jealous and Reverend Al Sharpton have mobilized to garner public attention around this injustice, organized marches and obtained almost 2 million signatures in just one week, I am troubled that a petition calling for a fair investigation for openly gay Florida A&M (FAMU) student Robert Champion, Jr. who was hazed to death could not get even 900 signatures in over two months. It is no secret that justice drags her feet when the lives of our black boys and girls are at stake. The nationwide cries of outrage, however, are even more muffled when it is a life of a black lesbian, gay, bisexual and transgender person on the line, as if the double layers of oppression further tints our lens for fairness and urgency.
A recent string of attacks against African-American LGBT youth serves as a clarion call that more deliberate action within the black and LGBT communities is needed now more than ever. While black LGBT people are at the intersection of laws like the Matthew Shepard and James Byrd, Jr. Hate Crimes Prevention Act, federal law enforcement alone will not address the systematic and societal realities around violence in our community. Honest dialogue centered on both ownership and intentionality needs to happen — ownership of how we have failed to help young people own their power and intent-driven action to make it right.

Our non-African American brothers and sisters must also own up to their biases and privileges and actively challenge them daily.
Combined with legal protections, these conversations in our media, schools, churches and homes can begin to create the cultural shifts needed to literally save lives.
 
While these conversations are certainly beginning to happen, we must make it unequivocally clear to our young people that they matter and we are listening.

The Internet went abuzz last month when a video of Brandon White, a 20-year-old black gay man in Atlanta, being brutally beaten went viral. The 30-second clip shows a group of men suspected to be members of the gang Pittsburgh Jack City kicking and punching the unsuspecting young man as they repeatedly call him antigay slurs. 

Media outlets and social networking sites had quite the opposite reaction when a 23-year-old black transgender woman, Deoni Jones, was fatally stabbed in Washington, D.C. that same month. According to a press release from the D.C. Transgender Coalition, an altercation between the victim and her attacker broke out at the bus stop, which resulted in the victim being stabbed in the face. The Metropolitan Police Department has charged and arrested Gary Niles Montgomery, a 55-year-old black man. Where was the nationwide outrage for our fallen trans sister?

And while there has been extensive coverage about the hazing death of gay FAMU student and drum major Robert Champion, Jr., little talk has been had about the unwelcoming environment LGBT students face at Historically Black Colleges and Universities like FAMU. Friends of Robert believe that his orientation may have been a factor in the severity of the brutal beating that killed him.

These are not isolated incidents. In fact, the National Coalition of Anti-Violence Programs found that violence against LGBT people is up 23%, with people of color and transgender women as the most likely targets. Of the victims murdered in 2010, 70% were people of color, and 44% were transgender women. Brandon, Deoni and Robert are just three of the incidents we know about. Many more attacks, assaults, and incidents of harassment go unreported. 
 
Enough is enough. Our children are dying and they're suffering in silence. 

That is why the National Black Justice Coalition gathered more than 150 emerging black LGBT leaders in Washington, D.C. for a White House briefing that included Valerie Jarrett, senior adviser to President Obama; George Walker, the first openly gay man to serve on the President's Board of Advisors on HBCUs; and John Brown, the associate director of the White House Initiative on HBCUs. Students from across the country convened to understand the resources available to them to own their power.
And we haven't stopped there. After a national call to action demanding a fair and thorough investigation of Robert Champion, Jr.'s death, NBJC has partnered with the Department of Justice Community Relations Service to host a Hate Crimes Prevention Act Forum at FAMU. The forum will include students, faculty and staff, representatives from local LGBT advocacy organizations as well as local, state and federal law enforcement (including campus police) to provide a better understanding of the federal hate crimes law.
Our work to ensure that young black LGBT people have a seat at the table continues. Our future and our collective movement for equality depend on it. So let us — black, brown, white, LGBT, straight — come together and act now before we lose another life.
We are Trayvon Martin. We are also Brandon White, Deoni Jones, and Robert Champion, Jr. We are all of our fallen brothers and sisters.
Will you join me in letting youth of today know that we hear them loud and clear? How will you or your organization commit to being an intentional ally and helping our young people own their power?