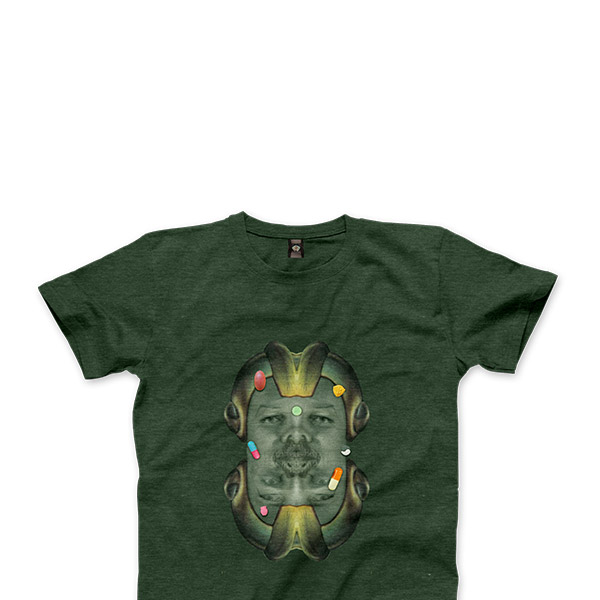 February 22, 2012
Have something to share? Email info@nbjc.org to submit ideas for the NBJC E-Digest.

The National Black Justice Coalition (NBJC) is a civil rights organization dedicated to empowering Black lesbian, gay, bisexual, and transgender people. NBJC's mission is to end racism and homophobia.

Greetings. Within recent weeks, our community has experienced great highs and lows. Marriage equality passed in the state of Washington and, simultaneously, a video of Brandon White, a Black gay man in Atlanta, being brutally beaten went viral. The 30-second clip shows a group of men suspected to be members of the gang Pittsburgh Jack City kicking and punching the young man as they repeatedly call him anti-gay slurs. Just two weeks ago, a Black transgender woman, Deoni Jones, was fatally stabbed in Washington, DC.

According to a press release from the DC Transgender Coalition (DCTC), an altercation between the victim and her attacker broke out at a bus stop, which resulted in Jones being stabbed in the face.

Last month, new details emerged in the hazing death of gay Florida A&M University student Robert Champion, Jr. Friends have said they believe his sexual orientation may have been a factor in the severity of the brutal beating that killed him. And those are just three of the incidents we know about.

While we celebrate the great strides that are being made to secure full equality for LGBT people, we also recognize that there is a greater need for specific programming and resources to address anti-gay violence in African-American communities. Our children are dying and they're taking each other's lives. We need to act now.

Black LGBT people are at the intersection of laws like the Matthew Shepard and James Byrd, Jr. Hate Crimes Prevention Act, which were passed to protect people like Brandon, Deoni and Robert. But federal law enforcement alone will not address the systematic and societal realities around violence in our community. The civil rights community can no longer stand on the sidelines while our LGBT sons and daughters continue to suffer in silence. Please stay tuned to hear more about NBJC's plans to create safety and accountability in our communities. SEE NBJC PRESS RELEASE

In other news, NBJC released excerpts from the documentary: "Black Love: The Quest for Marriage Equality" to honor Valentine's Day and Black History Month. NBJC commissioned "Black Love" to celebrate the uplifting stories of Black gay and lesbian couples who have courageously stood on the front lines of the fight for marriage equality. The film examines the special rewards and challenges of same-gender relationships, how marriage equality can be a part of the solution to the structural and economic issues faced by many Black families, and the strategies that are needed to bring full acceptance of gay and lesbian people to the Black community.

In this issue of the E-Digest, Roland Martin is suspended from CNN for anti-gay tweets, NBJC Leadership Advisory Council Member Reverend George B. Walker, Jr. is appointed by President Obama to the White House Advisory Board on HBCUs, and much more.

Trans People of Color Coalition Hosts Town Hall on Transgender Visibility

Saturday, February 25, 2012

San Francisco, CA

On Saturday, February 25, "Come Together," a town hall discussing the importance of building coalitions within the transgender community, will take place at City of Refuge – United Church of Christ, 1025 Howard Street, San Francisco, Calif., 11 a.m. – 4 p.m. The event is free and open to the public.

"Come Together" is sponsored in part by the National Center for Lesbian Rights, the Transgender Law Center and the National Trans Ministry: TransSaints of the Fellowship of Affirming Ministries. To learn more about the Trans People of Color Coalition, visit www.transpoc.org. For more information about the event, please contact Kylar Broadus at kylartpocc@gmail.com or call (573) 424-0237

President Obama Appoints Noted LGBT Advocate to White House Advisory Board on HBCUs

– HBCU Digest

President Barack Obama earlier this month appointed noted LGBT advocate and Morehouse alumnus Reverend George B. Walker, Jr. to the White House Board of Advisors on Historically Black Colleges and Universities. Rev. Walker's appointment was lauded by the National Black Justice Coalition, a civil rights organization dedicated to empowering Black lesbian, gay, bisexual and transgender people, and key partner in an upcoming White House policy briefing for LGBT campus leaders at HBCUs.

Roland Martin Insists He's Not Coaching Bullies on #Teamwhipdatass

– Colorlines

CNN's Roland Martin offered what he called "final thoughts" last night on the uproar over his controversial tweets during the Super Bowl. Both GLAAD and National Black Justice Coalition (NBJC) have said Martin promoted violence against gays.

Roland Martin's on-air apology approved by GLAAD.

Shattering the Silence Around HIV/AIDS in the Black Community

– Huffington Post

At some point in our lifetimes, an estimated 1 in 16 Black men and 1 in 32 Black women will be diagnosed with HIV infection. These numbers do not include those who will go undiagnosed. Shame, denial and lack of information about human sexuality fuel the skyrocketing HIV rates that we are experiencing. However, there is good news. According to Phill Wilson, the Executive Director of the Black AIDS Institute, we now possess the tools to end the AIDS epidemic. To do so, we must first radically rethink our anxieties about human sexuality and commit to overcoming them.

100 HBCU Students to Meet With Obama Administration

– HRC Backstory

This February 24, HRC is partnering with the National Black Justice Coalition and National Gay and Lesbian Task Force to host 100 HBCU students and leaders at the White House to celebrate Black History Month.

The White House Briefing for Black LGBT Emerging Leaders will gather students from Historically Black Colleges and Universities across the nation to openly share their experiences with Obama's administration and to hear what is being done to ensure and protect the rights of the LGBT community.

The fight for LGBT equality rests in the hands of our youth, especially HBCU students. HRC is proud to stand behind the next generation of HBCU leaders as they work to remove the proverbial "glass closet." Students at HBCU across the nation are standing and taking action to advance the fight for LGBT equality— students at Morehouse College, South Carolina State University, Norfolk State University, and many others have lead the way by bridging the gaps in the black and LGBT communities.

As a part of Black History Month, we are proud to salute the work of students on HBCU campuses.

Take NBJC's Survey on LGBT Discrimination at HBCUs

The National Black Justice Coalition is collecting cases of mistreatment, discrimination and violence against LGBT students, recent alumni, faculty and staff at HBCUs. If this applies to you, please complete the survey. If you know someone affiliated with an HBCU, please spread word!

Ask the Maryland State Senate to Support Marriage Equality TODAY

Last week, the Maryland House of Delegates passed HB 438, The Civil Marriage Protection Act. It was the first time the House passed marriage equality and the culmination of years of hard work and dedication by the folks in Maryland. However, there is still work to be done. Please contact the Maryland State Senator today. We need all Marylanders to stand behind Governor O'Malley who has made the bill one of his top legislative priorities this year.

Yesterday, the Senate Judiciary Proceeding Committee voted favorably, 7-4, on the Civil Marriage Protection Act. The bill will likely move to the full Senate today and the vote taking place on Thursday. We need as many proponents at the Maryland State House as possible this Thursday, February 23, to show strong support for marriage. All are asked to arrive in Annapolis by 9am. Plan to wear red and RSVP to manley@mdfme.org or karess@mdfme.org.

Demand Justice for Robert Champion

The National Black Justice Coalition (NBJC), the nation's largest Black LGBT civil rights organization, is urging the U.S. Department of Justice's Community Relations Service (CRS) and Civil Rights Division, in addition to the U.S. Department of Education's Office for Civil Rights, to launch an immediate investigation into Mr. Champion's death as a potential anti-gay hate crime.

On November 19, 2011 Florida A&M University student Robert Champion Jr. was found unresponsive aboard a band bus after the school's biggest game of the year. Police ruled the death a homicide from hazing; furthermore, the parents of Mr. Champion, a 26-year-old drum major in the university's famed marching band, have recently revealed that Mr. Champion was gay.

Prominent Black Pastor Supports MD Same-Sex Marriage Bill

– News One

In Maryland, a contentious battle to get a same-sex marriage bill approved has spilled over into many of the state's large churches with many Black residents resistant to the passing of the bill. Delman Coates, an African-American pastor who leads an 8,000-member church just outside of Washington, has openly supported the legislation's approval, causing a rift in the church community, reports the Washington Post.

Victim of Videotaped Atlanta Beating Speaks

– Fox 5

Brandon White, 20, calmly told reporters during a news conference that he decided to come forward after seeing the video of his beating online. In the video, the attackers yelled gay slurs as they punched, kicked and even threw a tire at White. FBI agents joined Atlanta police on McDaniel Street on Tuesday to process the scene and interview neighbors. They did some fingerprinting and took into evidence a tire that could be the one in the video.

VIDEO: Gregoire: Marriage Equality Is Right for Wash.

– YouTube

Gov. Chris Gregoire handed gay rights advocates a major victory, signing into law a measure that legalizes same-sex marriage in Washington state, making it the seventh in the nation to allow gay and lesbian couples to wed.

Vigil for Slain Transgender Woman Draws Over 200

– Washington Blade

More than 200 people turned out for a candlelight vigil Tuesday night at the site of a Northeast Washington bus stop where transgender woman Deoni Jones, 23, was fatally stabbed on Feb. 2 while waiting for a bus. Surrounded by family members and friends, Jones' stepfather, Alvin Bethea, made an emotional appeal for witnesses to come forward to identify a male suspect that police believe stabbed Jones in the face about 8:15 p.m. at the bus stop at East Capitol Street and Sycamore Road, N.E.

UPDATE: Suspect Arraigned in Murder of JaParker Jones

NJ Gov. Chris Christie vetoes bill allowing same-sex marriage a day after Assembly passes it

– Washington Post

Gov. Chris Christie has followed through on his promise to reject a bill allowing same-sex marriage in New Jersey by quickly vetoing the measure Friday and renewing his call for a ballot question to decide the issue.

Prop 8 Ruling & A Look Back At Recent Gay Rights Achievements

– Huffington Post

Over the past year, there have been a number of victories for marriage equality. Here's a look back at some of the most notable recent developments in LGBT rights.

Rob Smith on CNN in America: The Unbearable Whiteness of Being Gay

– CNN

I'm a typical gay male with a defining feature that is atypical in my community. When I log onto my computer in the morning I check my favorite gay blogs. There, I will undoubtedly see images of people who don't look like me attached to stories written by other people who don't look like me. Above the page and to the right of the text are ads for various products being sold. They are modeled by people who don't look like me. Maybe they are the underwear models made to be eye candy for the brand being promoted. Perhaps they're the people used to represent the typical gay couple that would be welcome on that cruise, or in that hotel. When I see people who do look like me written about and shown on my favorite gay blogs, they will most likely share my skin color but not my sexual orientation.

VIDEO: Black LGBTQ Stories: Actress Laverne Cox Talks Growing Up Transgender

– Huffington Post

Laverne Cox is from Mobile, Ala. Until recently she carried a tremendous amount of shame about the bullying and hardships that she faced growing up as a young transgender woman. Up until she was 8 years old, people kept telling Laverne that she was a boy. However, she was convinced that she was a girl. Her therapist told her mother, which led to more yelling and transphobic words. One of Laverne's coping mechanisms, as a child, was to dance. She loved to dance at any given opportunity.

Help in a Handbasket

– Huffington Post

Lately, whenever I read about a transgender person, it is in regards to something pretty awful. Trans people have it rougher than most when it comes to medical care, bigotry, and hate crimes. I hear more and more stories about terrible things that happen to transgender people, from how they are treated by doctors, EMTs, and people as a whole. Society has a really hard time with trans people. While we are making gains towards tolerance, it is still very slow in coming. Today, I want to talk about sex and transgender folks.

VIDEO: Transgender Woman Hopes to Create Awareness

– Victoria Advocate

As a teenager, Ybabez, now 30, questioned her gender. She thought her feelings would go away, but they never did. "I thought something was wrong with me," she said. Ybabez's first images of transgender people were on talk shows like Jerry Springer and Maury Povich. However, she doesn't recommend those programs for sexual identity education. Ybabez wants to help erase the lines of invisibility for her and other transgender people.

Obama Gay Protections Memo Could Affect 16 Million Employees

– On Top Magazine

The Williams Institute at the University of California at Los Angeles released a report detailing the impact of the proposed executive order. "Eleven million additional employees would gain protections against sexual orientation discrimination and 16 million employees would be protected against gender identity discrimination," concludes the report, titled The Impact of Extending Sexual Orientation and Gender Identity Non-Discrimination Requirements to Federal Contractors.

High-Dollar Democratic Donors Talk with Obama, Celebrating LGBT Successes but Looking for More

– Metro Weekly

Tim Gill, one of the most significant funders in the LGBT movement and a host of the Thursday night, Feb. 9, fundraiser for President Obama's re-election campaign that was expected to have raised more than $1.4 million for the effort, is a big fan of the president, telling Metro Weekly that it always is "such a joy to listen to" Obama. A $35,800-per-person joy.

Black Republican: Don't Equate Black Rights and Gay Rights

– Raw Story

Former GOP chairman Michael Steele said that gay rights should not be equated with black rights in an exchange with LGBT activist and former Lt. Dan Choi on MSNBC's "Now with Alex Wagner," Raw Story reports.

What Really Fuels the HIV/AIDS Epidemic in Black America?

– The Body

For the past 15 years, we have been bombarded with images and media attention that have blamed the "down-low brotha" — the closeted gay man who sleeps with both men and women — for the HIV epidemic in black America. Meanwhile, numerous studies have debunked those claims. Yes, there are closeted gay black men, but the reality is that so much more is at play when it comes to why African Americans account for only 14 percent of the U.S. population but make up almost half of all newly diagnosed HIV cases each year. Take a look at what HIV advocates from across the country say is really worsening the epidemic in the African-American community.

Black America Must be at the Table in the Battle Against HIV/AIDS

– The Grio

After 30 years of the HIV pandemic, one might think that terms such as "community collaboration" and "community participation" would be commonplace among those fighting the disease. But in many communities across the country, this is not the case. In fact, the clock seems to be rolling back to the early days, when the opinions and actions of a small minority marginalized the voices of those who were most impacted by the global pandemic.

Giving Visibility to Gay and Transgender Health Care: An Interview with Brad Clark of One Colorado

– Center for American Progress

"As gay and transgender people know all too well, you can't be healthy if you have to hide who you are. Unfortunately, the health care system often renders gay and transgender people invisible by erasing their experiences and obscuring the impact that societal discrimination and prejudice have on their health."

Blacks Should Stand with Gays on Marriage Equality

– The Root

In a Baltimore Sun op-ed, Wade Henderson, president and CEO of the Leadership Conference on Civil and Human Rights, argues that while the stories of oppression and injustice against gays are different from those of black people, they are just as valid. He says that is why both groups should fight together for civil rights, including marriage equality.

VIDEO: Prop 8 Unconstitutional: Mitt Romney, NOM React To Ruling While White House Offers No Comment

– Huffington Post

Marriage equality advocates are hailing a federal appeals court's declaration of California's voter-approved ban on same-sex marriage as unconstitutional as a historic moment — but others are offering less praise for the decision. As Towleroad is pointing out, White House Press Secretary Jay Carney offered no comment on the Prop 8 decision.

Broad coalition launched to repeal federal 'Defense of Marriage Act'

– LGBTQ Nation

A broad coalition of more than 50 civil rights, labor, progressive, faith, student, health, legal, women's, and LGBT organizations on Thursday announced support of the Respect for Marriage Act– the bill to repeal the federal Defense of Marriage Act (DOMA) that withholds federal protections for legally married gay and lesbian couples.

Gay Marriage Could Add $88 Million To Washington Economy

– On Top Magazine

According to a report issued by the California-based WilliamsInstitute, the weddings of gay and lesbian couples are estimated to add $88 million to the state and local economy of Washington over the course of three years and provide a $57 million boost in the first year. The study's most conservative estimate is $18 million over the law's first three years.

Gay Service Member Questions Boehner's Staff on DOMA

– The Advocate

Chief Warrant Officer Charlie Morgan, a member of the New Hampshire National Guard who is part of a lawsuit challenging the federal Defense of Marriage Act, met Thursday with an assistant to House speaker John Boehner to discuss the detrimental impact of the 1996 law.

Black church reaches out to gay, transgender teens

– Boston Globe

The three – one gay, one transgender, one straight – sat around a table at a new youth drop-in center at Union United Methodist Church, a historically black congregation in the South End, the heart of Boston's gay community. Simply by being there, the trio was straddling a divisive line between the gay community and the black church, where many gay and lesbian minorities have long felt ignored or unwelcome in the pews.

Gods, Gays and Guns' (EXCERPT)

– Huffington Post

Over the past two decades, I have written and organized on the front lines of the culture wars and the greatest challenges of the democracy. This collection of essays reflects both a crisis of faith and a new set of questions that have emerged. This excerpt challenges the reader to consider the role of religion inside our democracy. In the post-9-11 era, one has been able to interchange the words "Christian," "conservative," "religious," "right," and "Republican" in one sentence without necessarily changing the meaning of the sentence. – Rev. Osagyefo Uhuru Sekou

Ellen DeGeneres Talks Prop 8, Fires Back at One Million Moms' JCPenney Protest

– E! Online

"I usually don't talk about stuff like this on my show, but I really want to thank everyone who is supporting me," DeGeneres went on. "Here are the values I stand for. I stand for honesty, equality, kindness, compassion, treating people the way you'd want to be treated and helping those in need.To me, those are traditional values. That's what I stand for…I also believe in dance." – Ellen DeGeneres re: One Million Moms Protest

Myth: 'Gays Make More Money than Non-gays'

– Washington Post

From out, gay journalist Jonathan Capehart: Mary Menefee took to my Facebook page to express her displeasure with my focus on the income inequality and insecurity faced by lesbian, gay, bisexual and transgender (LGBT) American families. She leaned on the two favorite "truths" of those against marriage equality. Marriage is between a man and a woman because the Bible says so and that voters have resisted efforts to change that definition. But Menefee started out her missive with a myth that needs to be busted. "Gays make more money than non-gays," Menefee wrote. That's flat-out false.

NBJC News is distributed by the National Black Justice Coalition.

For more information, please visit www.NBJC.org.