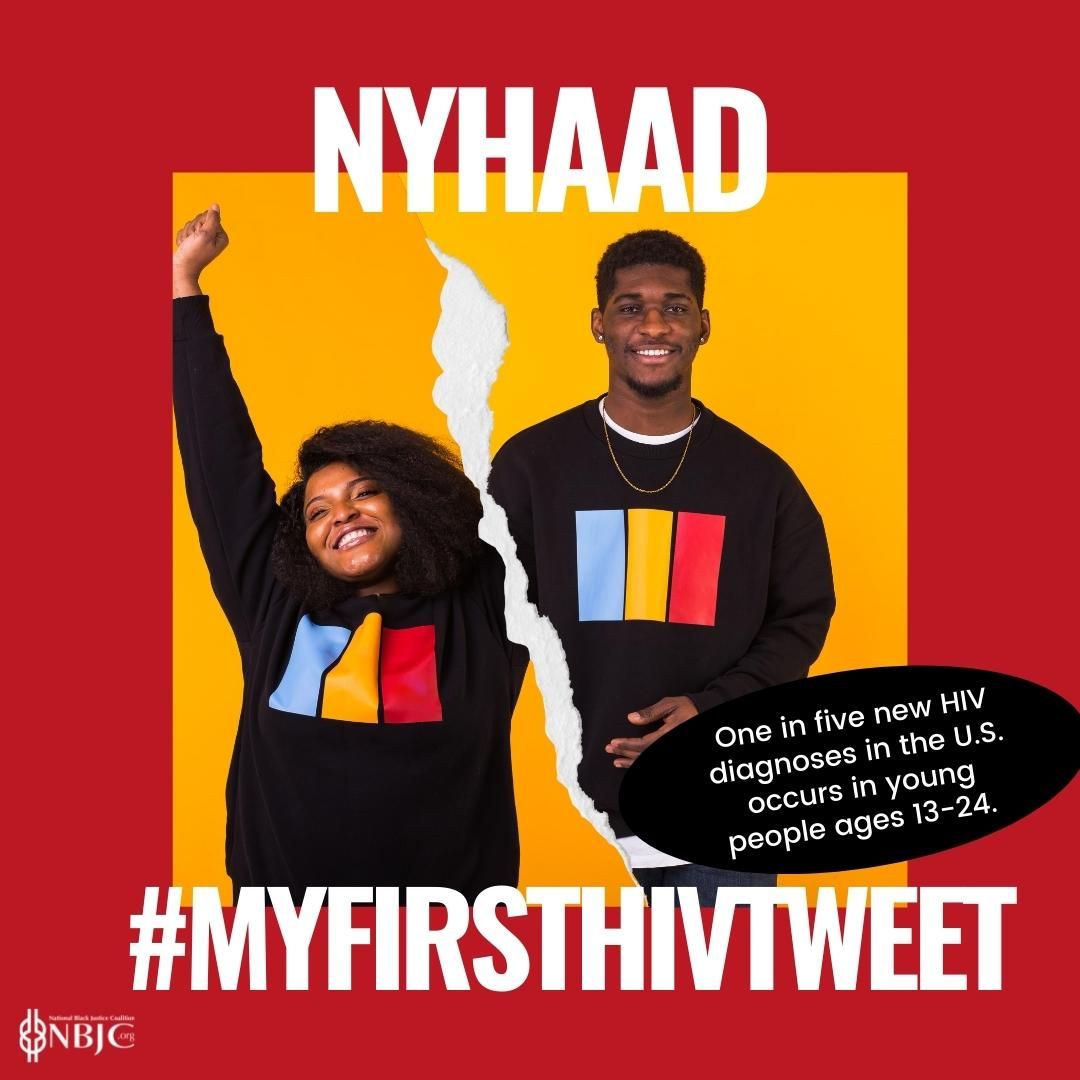 National Black Justice Coalition Honors Youth HIV/AIDS Awareness Day
NBJC highlights the disproportionate impact of HIV/AIDS on young LGBTQ+/SGL Black men and boys, calls for better education, testing, and prevention programs nationwide
WASHINGTON, DC — This Sunday, April 10th, is National Youth HIV/AIDS Awareness Day (NYHAAD). On this day, local, state, federal, and national organizations unite in solidarity with young people affected by HIV and AIDS while shining a light on the virus' impact, which disproportionately affects Black, young, queer, and same-gender loving (LGBTQ+/SGL) men and boys. 
David J. Johns, executive director of the National Black Justice Coalition, issued the following statement commemorating Youth HIV/AIDS Awareness Day:
"While we've made noteworthy strides toward decreasing rates of HIV/AIDS since the epidemic was introduced in the late 1980s, young, Black, queer, and same-gender loving people, especially men and boys, remain uniquely vulnerable to HIV/AIDS transmission, despite so many medical, scientific, and social advances.
"As we honor the young lives lost at the hands of this brutal virus, we must remember that its presence lingers in our communities today due to the disproportionate impacts of racism, stigma, and homophobia. The COVID-19 pandemic has exacerbated all of this, and the consequences to our community have been devastating. 
"The reality is that young, queer, and same- gender loving Black men and boys are more affected by HIV/AIDS than any other community in the United States. We need better access to high-quality health care, housing, and HIV/AIDS prevention education to tackle this issue. We need to have more honest, fact-based, and compassionate conversations about sexual health and well-being with young people to keep it simple. 
"We have the power and resources to end the HIV/AIDS epidemic and to ensure that Black people living with the virus thrive.  As a community we should recommit to showing up and speaking out for young, queer Black people who continue to live in constant fear of this virus until there is a cure. We are hoping to see everyone apply the same energy we have seen in response to the novel coronavirus to ensure that once and for all, we can end the disproportionate impact that HIV/AIDS has always had in the Black community."
NYHAAD Actions & Activities:
Read and share NBJC's NYHAAD one-page resource. 
Join NBJC's #MyFirstHIVTweet Twitter Moment. 
Watch the SEICUS webinar "Ending the HIV/AIDS Epidemic through Sex Education" today at 7 PM ET/4 PM PT, featuring Sage Dolan-Sandrine, NBJC Monica Roberts' Fellow and Youth and Young Adult Action Council Member. Register at https://t.co/X2kRIPkh0l.