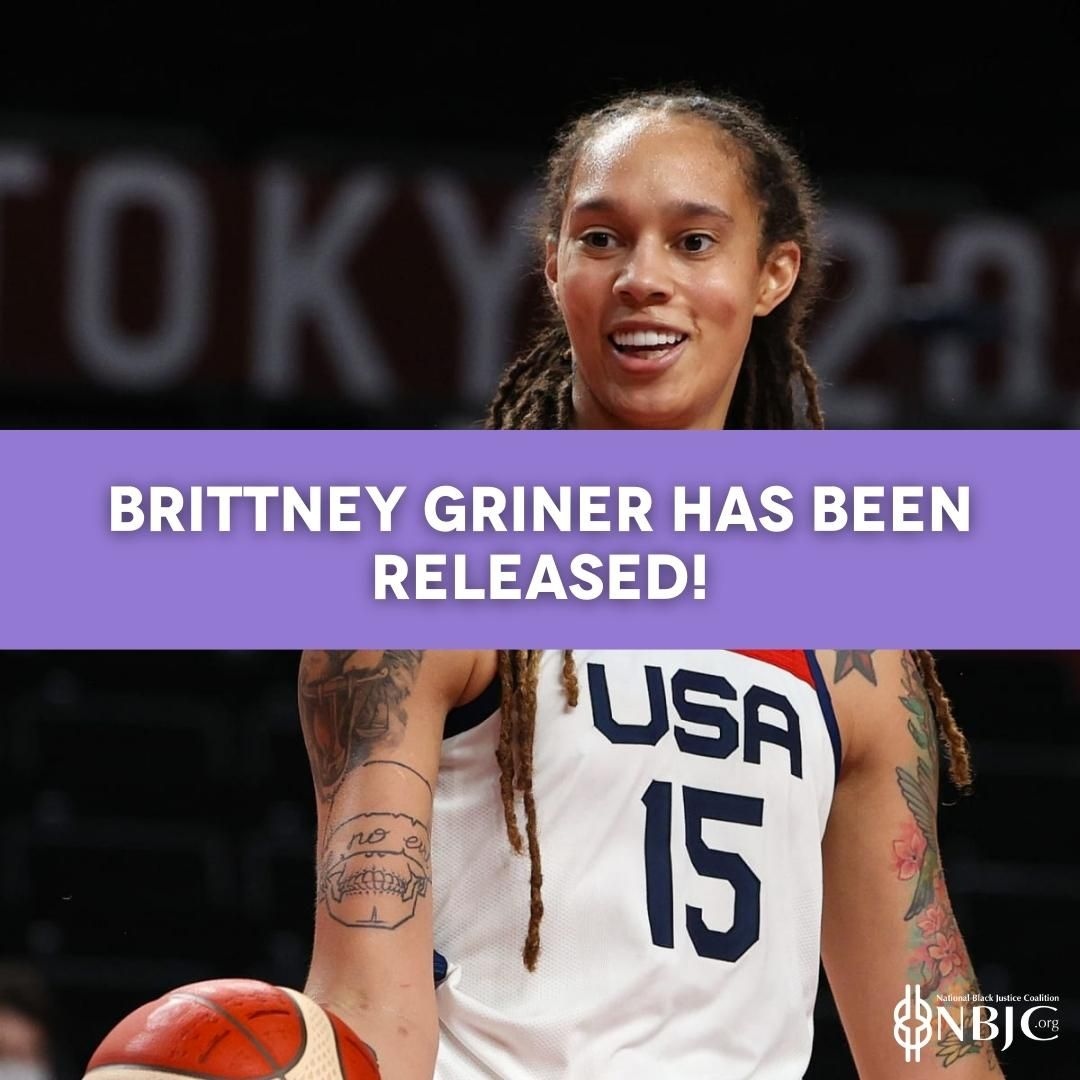 National Black Justice Coalition on Reports that WNBA Star Brittney Griner Will Be Freed from Russia As a Result of Biden Administration Negotiations 
In reaction to the announcement that the Biden Administration has reached a deal with Russia to free imprisoned WNBA Star Brittney Griner, Dr. David J. Johns, Executive Director at the National Black Justice Coalition, a leading Black LGBTQ+/same-gender loving civil rights organization, issued the following statement: 
"Welcome home Brittney! 
"We are grateful for the Biden Administration's efforts to negotiate Griner's safe return to the United States. From the beginning of this harrowing process, President Biden and the White House made it clear that they would do everything within their power to return Brittney home to her country and her family – and by the holidays. They have lived up to that promise.
"It has been an honor to collaborate with the White House, the U.S. State Department, and other advocacy organizations since early March to ensure Brittney's well-being, safety, and safe return home.
"Make no mistake, Griner was detained in Russia on trumped-up charges and leveraged as a political prisoner because of her identity as an American. The fact that Griner was both Black and LGBTQ+/SGL made her even more of a target – and the treatment that she faced in the Russian Court system even more horrific. The Biden Administration was right to recognize that bringing Griner home was a top priority – and we thank them for that.
"Brittney is an icon not only to the Black LGBTQ+/SGL community but to people around the world. Now, she has also become a symbol of hope for the many other people who remain wrongfully detained abroad and the families who remain broken until their loved ones return home. 
"People of the United States and the Biden Administration should never stop pushing to bring every wrongfully detained American home from abroad – and that includes former marine Paul Whalen who remains in Russian custody. 
"Today, on our 19th anniversary, we celebrate and welcome Brittney home to her family and her country."