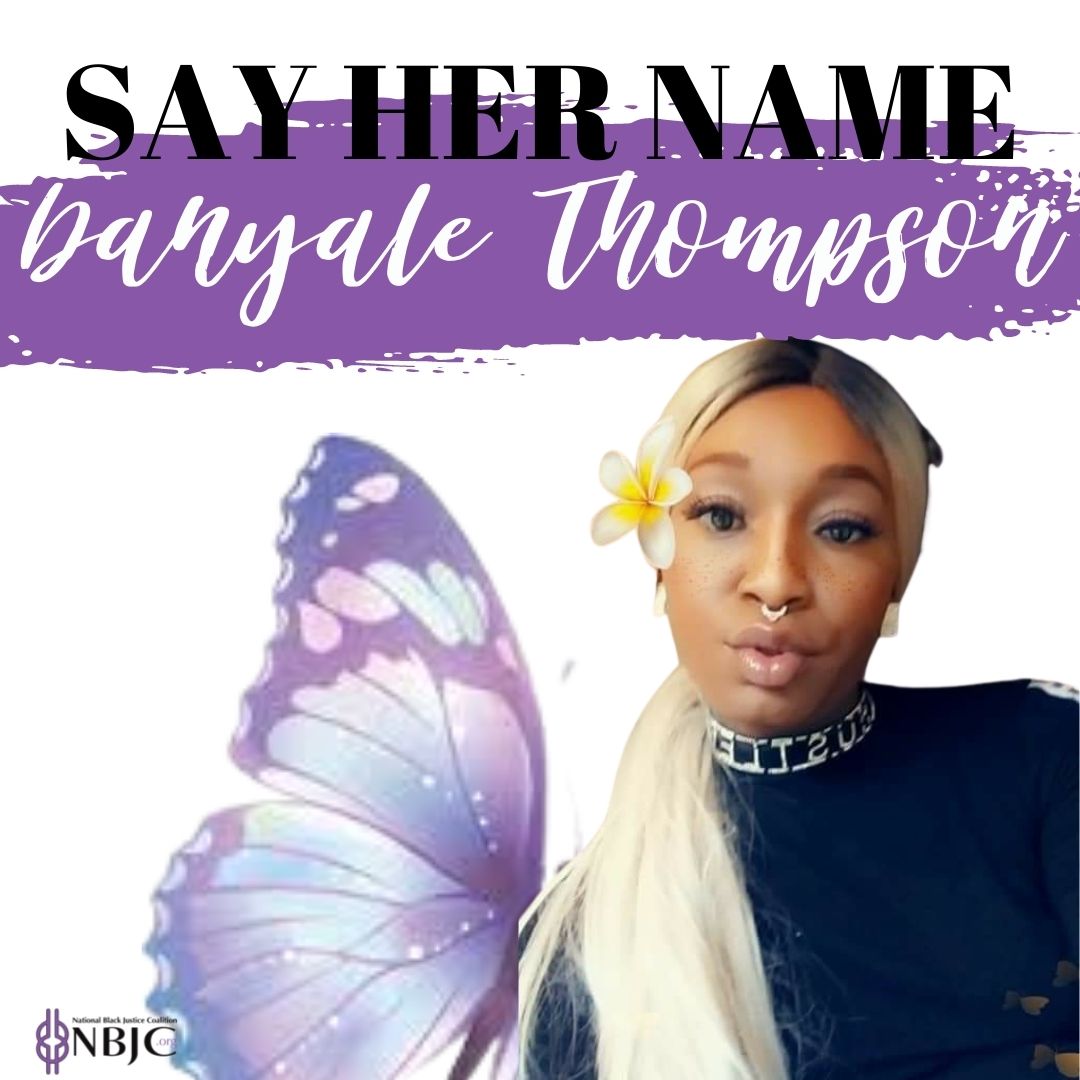 The National Black Justice Coalition Mourns the Death of Danyale Thompson
Memphis, TN- The National Black Justice Coalition (NBJC) mourns the death of Danyale Thompson, a 35-year-old Black transgender woman from Memphis, Tennessee. She was found shot in the parking lot of Bellevue Inn on November 13, 2021, and was taken to a local hospital, where she later died. Thompson graduated from Booker T. Washington High School and studied at the University of Memphis. Loved ones said Danyale had a lovely and entrepreneurial spirit and a zest for life. 
"I am deeply saddened to hear of the murder of Danyale Thompson and another trans sister stolen from us," said Victoria Kirby York, NBJC Deputy Executive Director. "This violence feels endless. How many people do we need to lose?  How many times must activists demand that law enforcement properly investigate and solve the murders in their community?  How much legislation must be discussed and introduced before meaningful action is taken? The trans community is enduring a silent epidemic of violence, which must end.  There is so much that those of us who are not transgender can do to advocate for and invite changes that improve life outcomes and opportunities for transgender people.  Together, we can end this epidemic of violence." 
2021 is now the deadliest year on record for the community, with 48 transgender, nonbinary, or gender-nonconforming people killed. A majority of those killed have been Black transgender women like Thompson. 
The Memphis Police Department asks that anyone with information on the death of Danyale Thompson call Crime Stoppers at 901-528-CASH. 
Learn more about reducing gender-based violence here and here. 
Look here to learn more about changing local laws and increasing protections for trans and non-binary community members. 
The NBJC Stolen Lives list of trans and non-binary individuals lost to violence and hate can be found here.