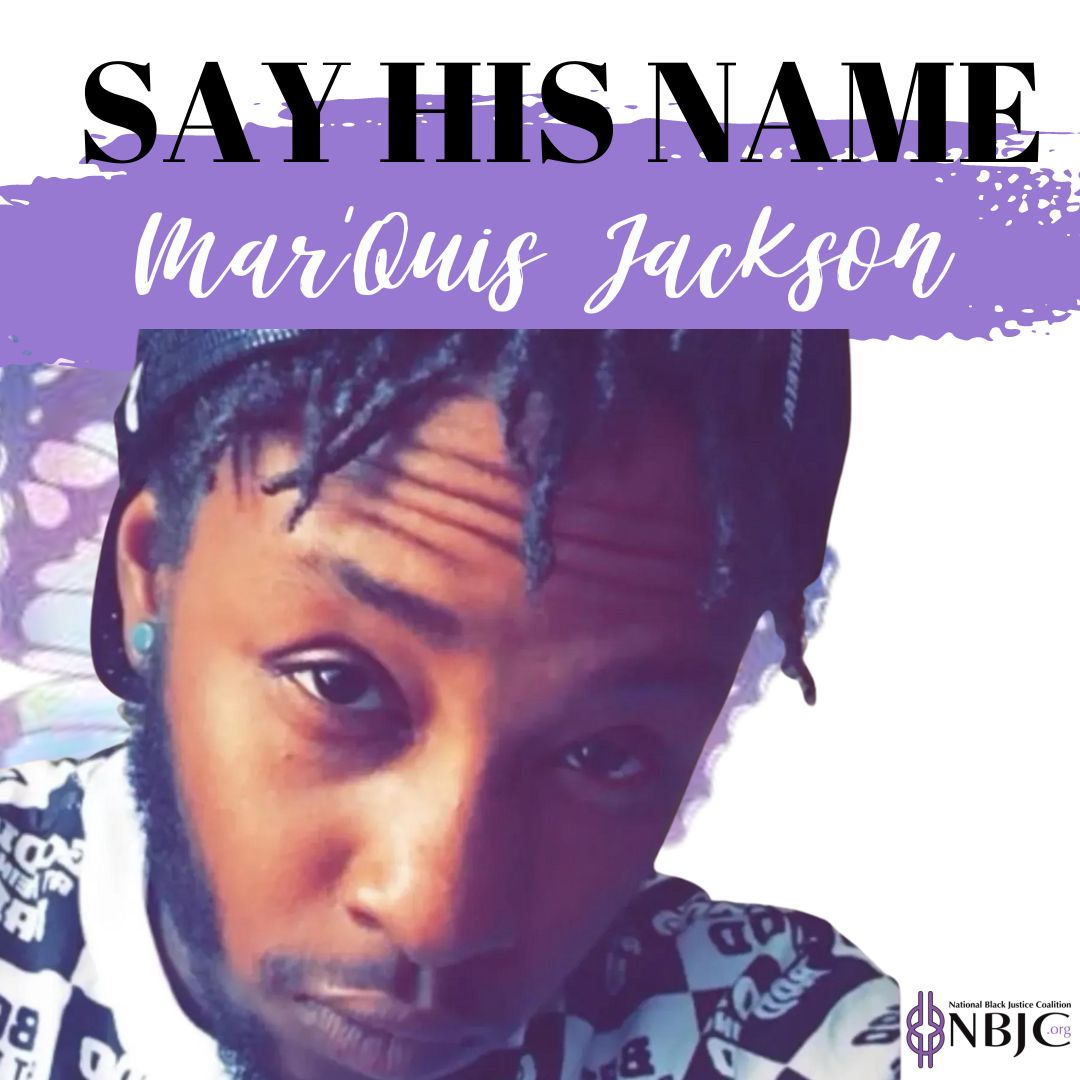 The National Black Justice Coalition Mourns the Death of Mar'Quis Jackson
PHILADELPHIA, PA- The National Black Justice Coalition (NBJC) mourns the death of Mar'Quis Jackson, a 33-year-old Black transgender man. Jackson was found dead in Philadelphia, Pennsylvania, with a traumatic injury to his face on December 14, 2022. 
Jackson was an activist with Philadelphia's William Way Center, the Transgender Legal Defense Fund, and the Free Ky Project. Sharree Harvey, Jackson's twin, described him as the life of the party, full of life and love. 
"I am devastated to hear about the death of yet another trans sibling in Pennsylvania. My heart goes out to the community, who continue to experience the trauma of losing a community member and the fear of violence," said Victoria Kirby York, Director of Public Policy and Programs. 
"This is the fifth trans person killed in Pennsylvania this year. While District Attorney Larry Krasner has been responsive in the wake of the murders of trans people, more must be done to protect the community. In the new year, we all must continue working to prevent violence against trans people. Those newly elected to office should make this a top priority." 
The Philadelphia Police Department is currently investigating the death of Mar'Quis Jackson. A suspect was detained but released due to a lack of evidence. Detectives are urging anyone with information about his death to call the police at 215-686-8477. 
Learn more about reducing gender-based violence here and here. 
Look here to learn more about changing local laws and increasing protections for trans and non-binary community members. The NBJC Stolen Lives list of trans and non-binary individuals lost to violence, and hate can be found here.