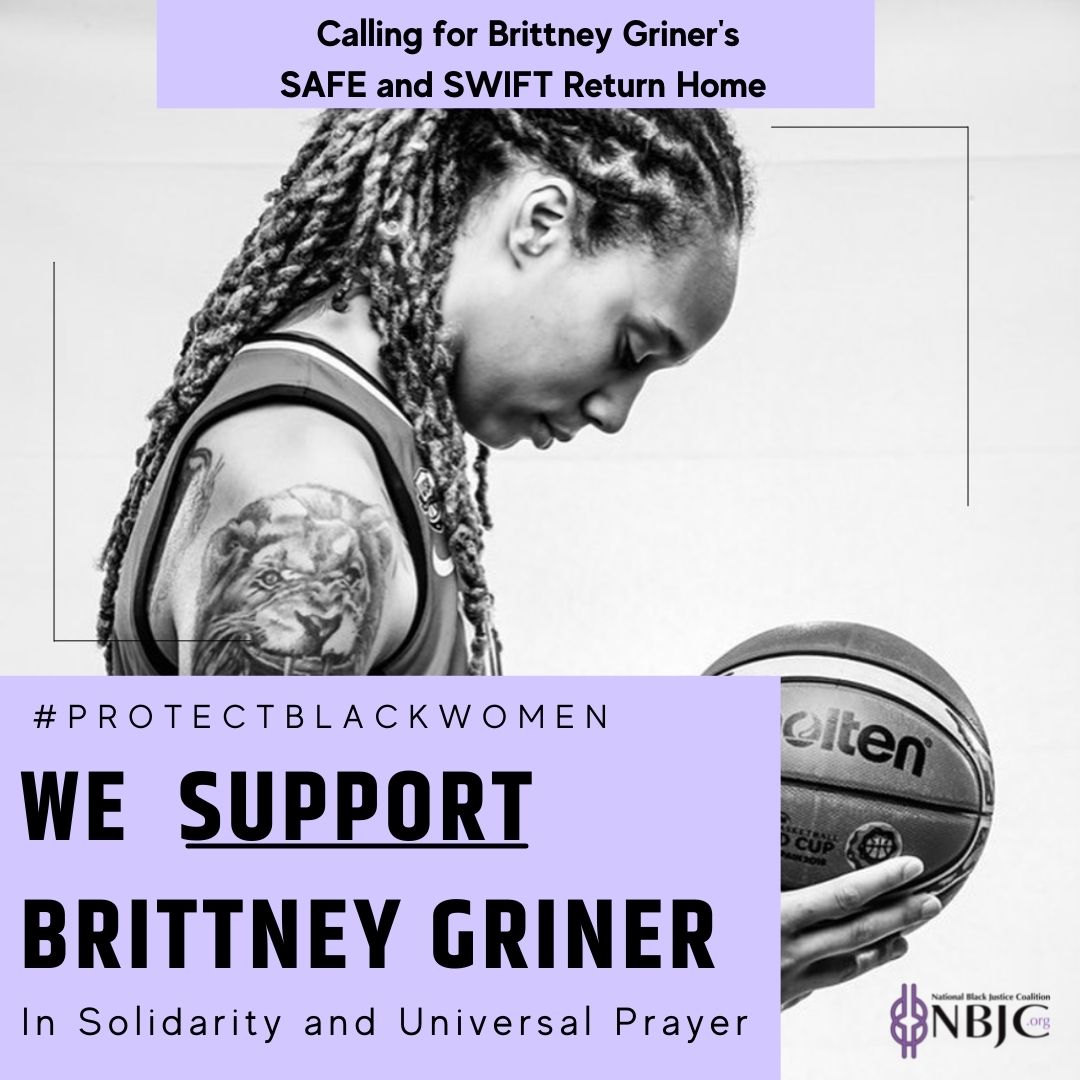 National Black Justice Coalition Statement on Brittney Griner Being Sentenced to 9-Years in Russian Prison
Continues Support of President Biden Reaching a Deal with Russia to Bring Brittney Griner Home, Also Encourages Putin to Issue a Pardon Due to Miscarriage of Justice 
Statement from Victoria Kirby York, deputy executive director of the National Black Justice Coalition, a leading Black LGBTQ+/SGL civil rights group, on reports that a Russian judge has sentenced Brittney Griner to nine years in prison:
"Russia targeted Brittney Griner the moment she arrived at their airport to play basketball on their behalf. Russia broke its customs, procedures, and laws to detain and put her on trial.  Russia assigned her a translator that refused to fully and accurately translate what was happening to her or what paperwork she was signing. Then, the Russian government issued outrageous drug smuggling charges that went above and beyond the Russian penal code for what was found in her luggage – 0.7 grams of cannabis oil. It has been evident since the beginning that Brittney was being used as a political pawn to be leveraged when needed by the Russian government during its invasion of Ukraine. The judge's decision today only underscores that the detention and trial were a pretense for hostage diplomacy. 
"If Brittney were not being used as a political pawn, she would have received similar treatment to another American, Audrey Lorber. Lorber was fined 15,000 rubles or $230 after being found guilty of significantly more medical cannabis. Instead, she has been sentenced as if she brought an ounce of cannabis into the country to sell when the prosecution's witnesses testified that the two cartridges found were of personal use. President Putin should be dismayed at his own legal system's miscarriage of justice and immediately pardon Brittney on behalf of his nation and the many Russians that see Brittney as one of their own. 
"We continue to support President Biden and the U.S. State Department in doing all they can to bring Brittney and Paul home to their families – the same any of us would expect of our government if we were wrongfully detained in a nation at war."