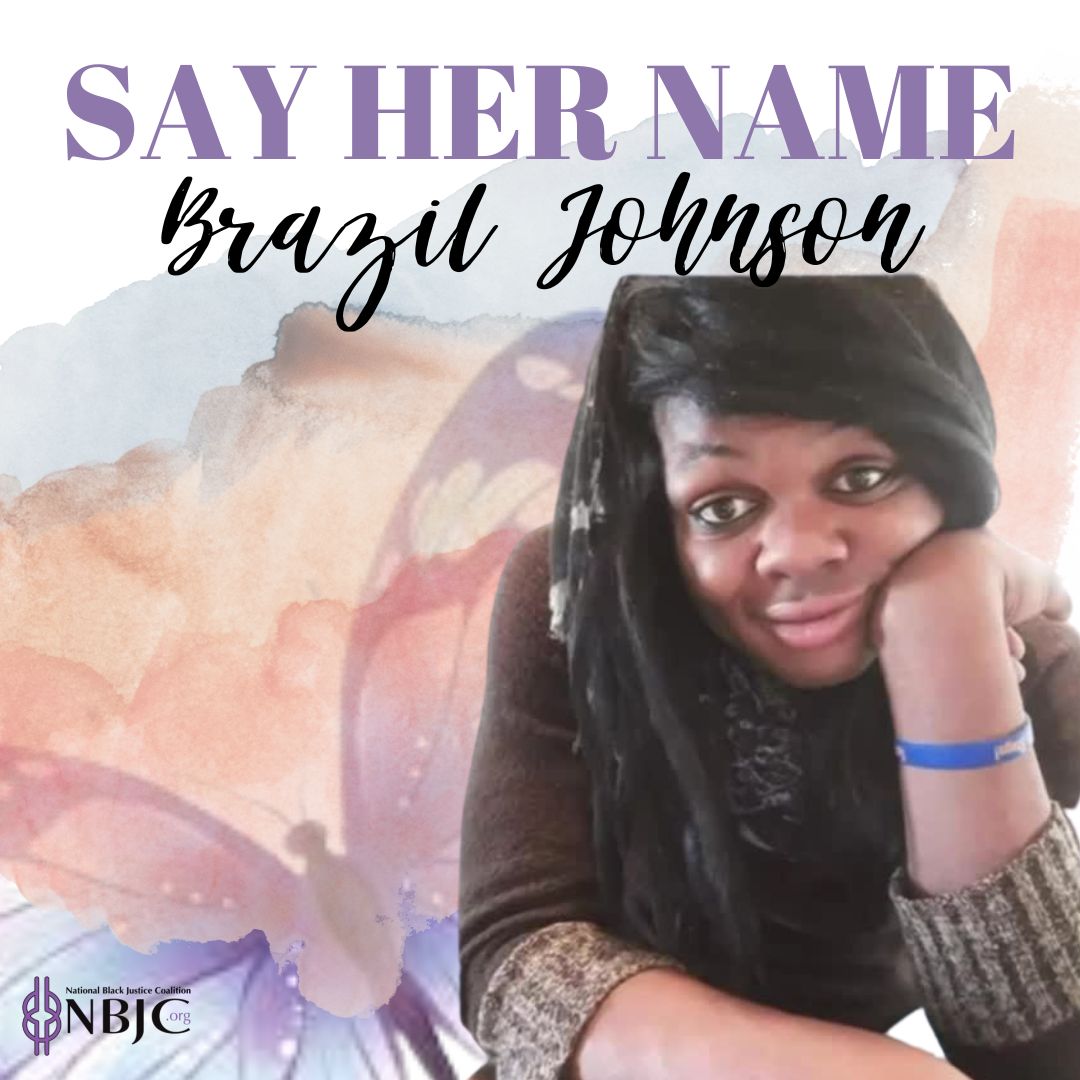 The National Black Justice Coalition Mourns the Death of Brazil Johnson 
MILWAUKEE, WI- The National Black Justice Coalition mourns the death of Brazil Johnson, a 28-year-old Black transgender woman. She was shot and killed in Milwaukee, Wisconsin, on June 15, 2022. 
Johnson was a member of Diverse and Resilient, an organization working to achieve health equity and improve the safety and well-being of LGBTQ+ people in Wisconsin. She was a passionate chef who enjoyed hanging out with friends and playing video games. Family and friends describe Johnson as a sweet, kind, fun-loving, free spirit with a big heart. 
Johnson's mother, Bernitha Gildart, believes this was a hate crime, and her daughter was killed because she was transgender. 
"My heart breaks hearing about the loss of Brazil Johnson, another Black trans sister stolen from us too soon," said Victoria Kirby York, Deputy Executive Director. "This year, our community has faced relentless legislative attacks on a federal, state, and local level, along with physical attacks such as the one on Brazil. A local organization in Milwaukee, the Black Rose Initiative, noted that this killing is a part of a larger discrimination issue, and change can start by finding the person responsible for this murder. I could not agree more and believe this is true not only for Milwaukee but for cities across the country. Law enforcement must prioritize the safety of the trans community by holding those who harm them responsible and reporting their deaths accurately. Death reports with the most frequently seen likeness, used name and pronouns make a difference in obtaining timely tips that help solve these crimes. Lawmakers must also cease attacking the community and instead draft and pass legislation that will protect their trans constituents." 
The Milwaukee Police Department is currently investigating Brazil Johnson's death as a homicide that involved a firearm. If you have any information about the death of Johnson, please contact the Milwaukee police at 414-935-7360 or, to remain anonymous, Crime Stoppers at 414-224-TIPS. You can read more about her life and the work of Black Trans Women, Inc here. 
Learn more about reducing gender-based violence here and here. 
Look here to learn more about changing local laws and increasing protections for trans and non-binary community members. The NBJC Stolen Lives list of trans and non-binary individuals lost to violence and hate can be found here.