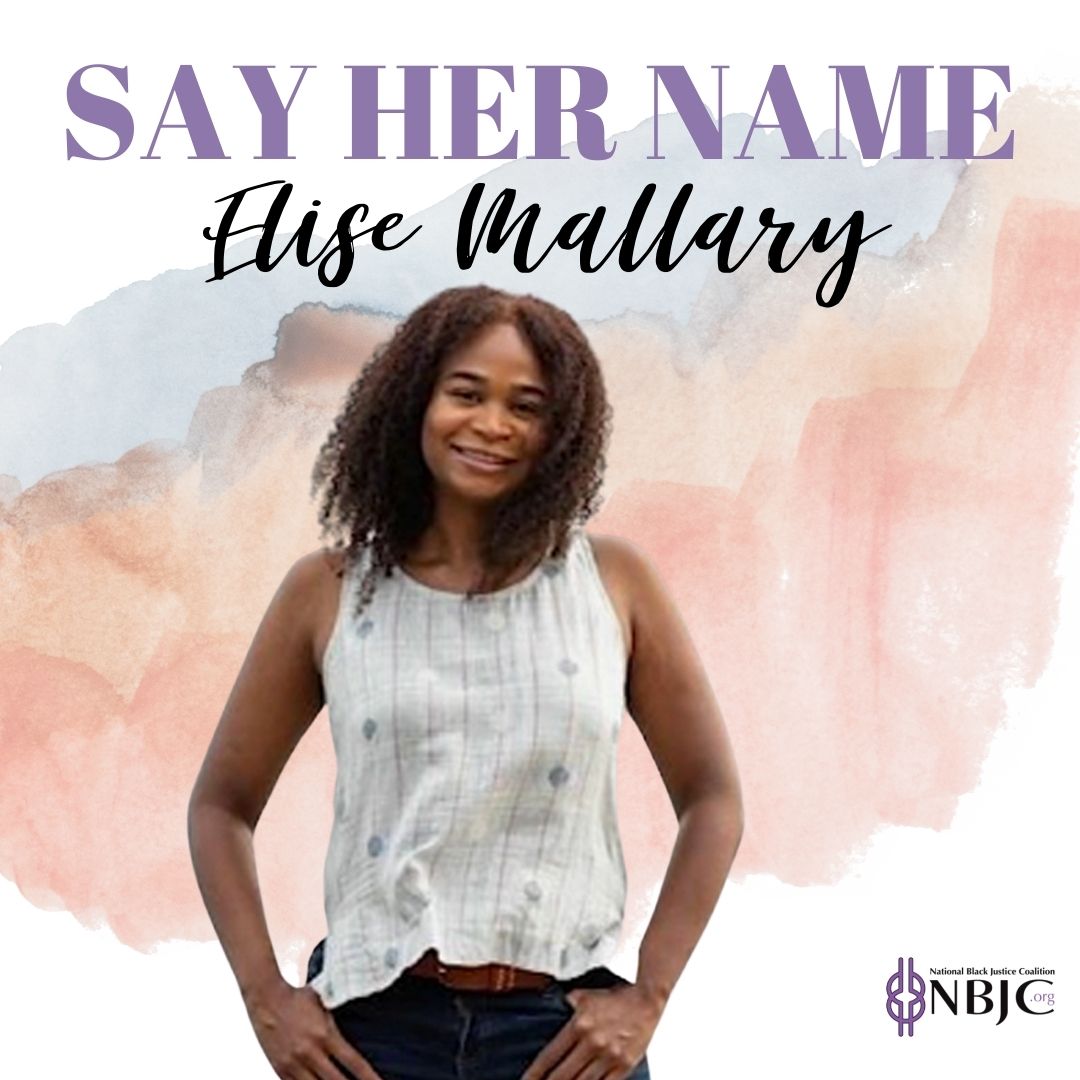 The National Black Justice Coalition Mourns the Death of Elise Mallary, Trans Woman and Activist Found Dead in Lake Michigan
CONTACT: Brett Abrams | brett@unbendablemedia.com 
CHICAGO, ILLINOIS – The National Black Justice Coalition (NBJC) mourns the loss of Elise Mallary, a transgender Evanston woman and transgender rights activist, whose body was recovered from Lake Michigan last week. Mallary was reported missing on March 11th.
Her cause of death and manner are pending, according to the medical examiner. The Evanston Police Department said they are continuing their investigation and ask anyone with information to contact the Evanston Police Detective Bureau at 847-866-5040. Brave Space Alliance, a Black and trans-led organization in Chicago, described Elise as a pillar in our community, a friend and accomplice to many, and a shining example of Black Trans Excellence. Brave Space Alliance will use their existing COVID-19 Funeral Fund to support a memorial deserving of her dedication to Black transgender liberation. 
Victoria Kirby York, deputy executive director at the National Black Justice Coalition, issued the following statement: 
"Black and indigenous women, cisgender and transgender, are disproportionately missing and murdered. We have been at a crisis point in this epidemic for years and need more than lip service and promises of complete investigations. We need community and nationwide action to find our women and girls, solve their cases, and invest in solutions that will stop the realities that lead to us going missing or being murdered in the first place."
"Elise should be home with her chosen family and not another person added to the growing list of names we read from every November for Transgender Day of Remembrance. She was a fighter for our community in the Illinois Attorney General's Civil Rights Bureau, a friend, and an important member of her family. We will only do her justice when we have justice for her and the many others we've lost."
NBJC's Good Trouble Network member, Alderwoman Hadden, the Governor and Attorney General of Illinois, and many more have contributed their condolences online. 
The National Black Justice Coalition is calling on Evanston police to swiftly solve Mallary's death and hold those responsible accountable. 
Mallary is at least the 7th transgender person to be found dead in 2022, with the majority identifying as Black transgender women, despite representing less than 0.8% of the Black community nationally. 
 Learn more about reducing gender-based violence here and here. 
 Look here to learn more about changing local laws and increasing protections for trans and non-binary community members. 
The NBJC Stolen Lives list of trans and non-binary individuals lost to violence and hate can be found here.