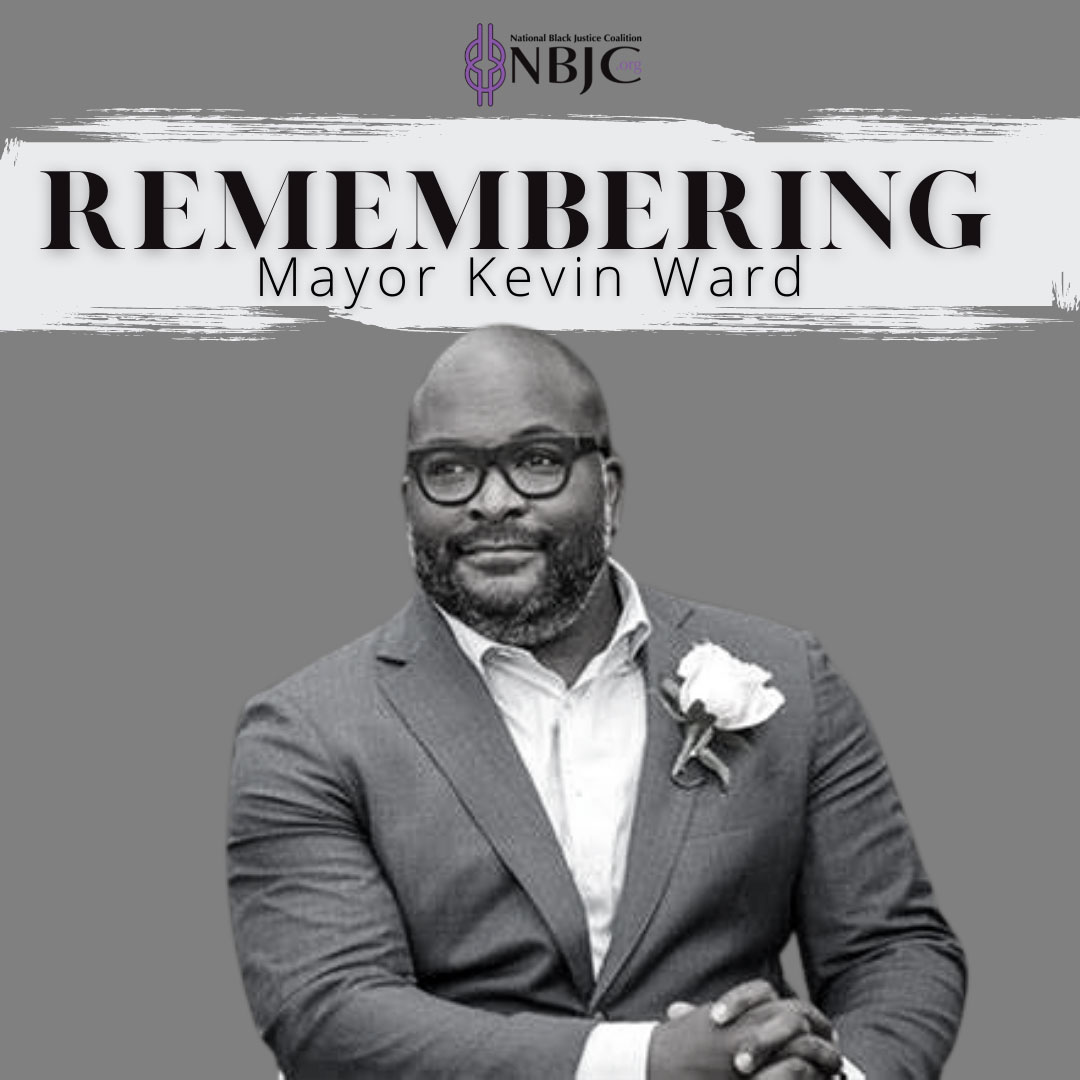 The National Black Justice Coalition Mourns the Death of Mayor Kevin Ward 
The National Black Justice Coalition (NBJC) mourns the loss of Kevin Ward, Mayor of Hyattsville, Maryland, who died by suicide on Tuesday, January 25, 2022. Mayor Ward was elected in 2021, becoming the first openly gay/same-gender loving mayor of Hyattsville. He has been described as a beloved mayor who was a "trusted and valued leader and fierce advocate for all the people of Hyattsville."  Ward and his husband moved to Hyattsville in 2014 after adopting their two sons.  He served on the city council before becoming mayor. 
"I am saddened to learn about the loss of Mayor Ward, a man who deeply cared for his community and was dedicated to improving the city of Hyattsville," said David Johns, Executive Director. "This, along with the loss of Ian Alexander Jr., reminds us of the too often unmet mental health needs of members of our community. Everyone struggling deserves accessible, affordable, and culturally competent mental health support and resources, but racism, anti-Blackness, and lesbian, gay, bisexual, transgender, queer+ and same-gender loving (LGBTQ+/SGL) stigma and bias impede our access. Because of this, mental health providers must be trained to respond to racial trauma and trauma caused by intersectional marginality. We must ensure members of the Black LGBTQ+/SGL community know they do not have to suffer alone and do what we can to prevent any more lives from being lost." 
The National Black Justice Coalition continues to ring the alarm regarding increases in suicide among Black children, youth, and young adults. It's essential to reduce stigma and increase access to care. You can read more in the Ring The Alarm Report.  
If you or someone you know is struggling and need immediate support, please reach out to BlackLine, a call or text hotline that provides peer support, counseling, and witnessing for those most impacted by systemic oppression with an LGBTQ+ Black femme lens at 1-800-604-5841. 
NBJC is partnering with the Boris Lawrence Henson Foundation to directly connect Black LGBTQ+/SGL young people to free individual counseling sessions for stress and anxiety. The program will open to new participants on February 15th. If you are interested in learning more about our mental health work, contact us here. 
Our thoughts and prayers go out to Kevin Ward's family, friends, and loved ones during this time.