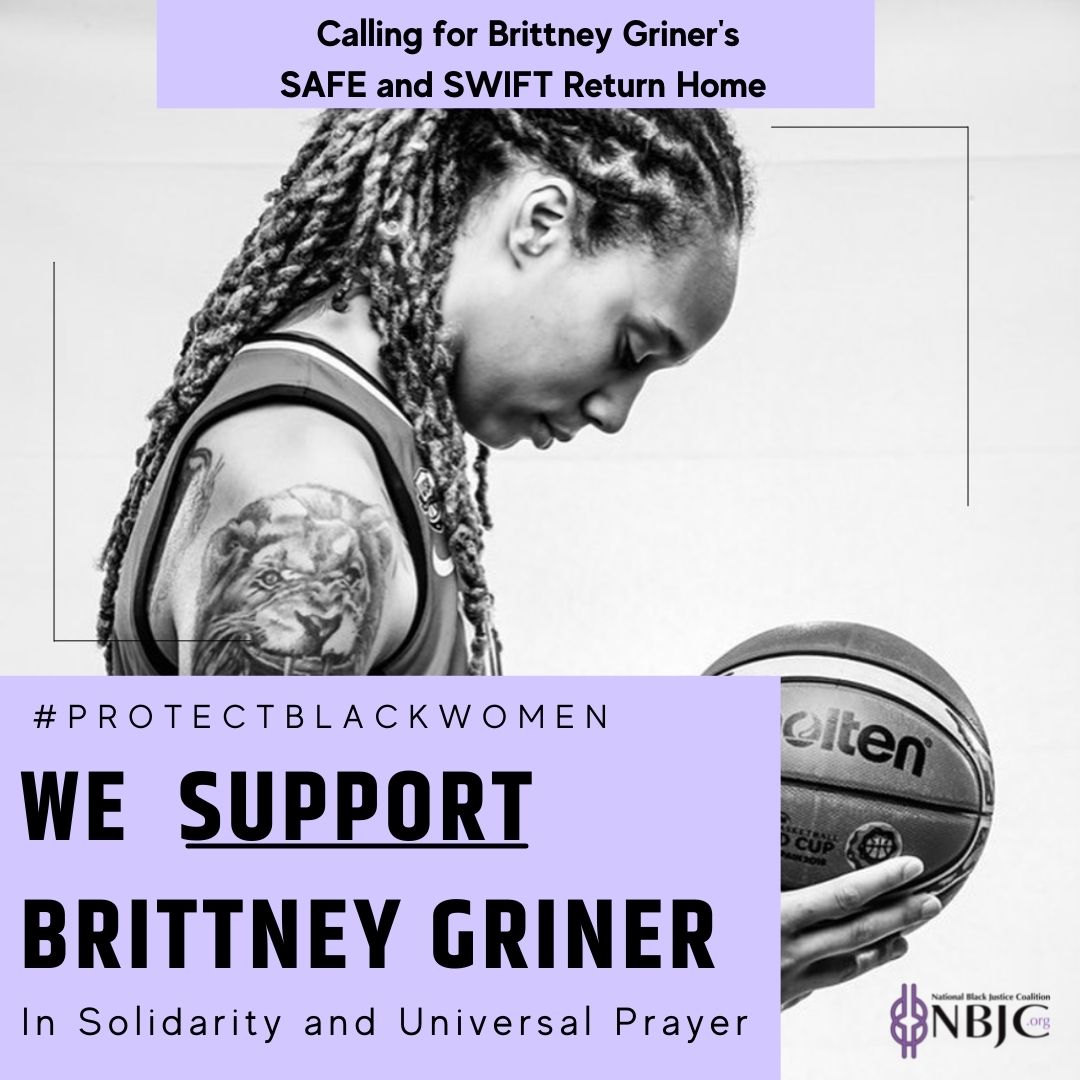 NBJC Petitions for Brittney Griner's Release from Russia
Black, same-gender loving, Phoenix Mercury WNBA player Brittney Griner has been detained in Russia after a vape pen with hashish oil was allegedly found in her luggage while she was leaving the country. This offense could carry a maximum penalty of 10 years in prison. Griner was in Russia playing for UMMC Ekaterinburg during the WNBA off-season. While the public only recently learned about her detainment, she was apprehended in February.
Black and LGBTQ+ people living in Russia face the twin perils of racism in an overwhelmingly white nation and anti-LGBTQ+ harassment and persecution in a nation where the community is routinely excluded and ridiculed," said David Johns, Executive Director of the National Black Justice Coalition (NBJC). "We pray for and call for safety, physical and mental well-being, for all Black LGBTQ+ people in Russia, including our own Brittney Griner. We hope that Black LGBTQ+ people living in countries where being who they are or learning more about who they are is against the law, including Russia, are able to seek and find refuge in communities in the United States where being who you are is affirmed. We hope that in the matter of days, we can welcome Brittney and Black LGBTQ+ refugees home." 
Stand in solidarity with NBJC as we pray for Brittney, her wife Cherelle Griner, and their family. Let them know her community at home supports her. Sign the petition to "Secure Brittney Griner's Swift and Safe Return to the U​.​S." HERE.